To my friends and colleagues, I need your help.
I apologize if you are receiving this email a second time – we had some technical issues the 1st time it was sent.
Please click on the image below and watch this short, 2-minute video explaining how and why I am asking for your help.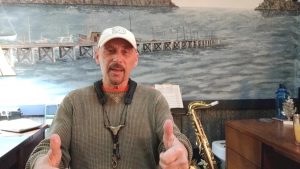 Do you know anyone who lost a job recently?
Do you know anyone who needs help leading their team through these troubled times?
I'm excited to announce 2 NEW Online Courses and my first book – in time to schedule them into your training curriculum OR share with a friend in need.
If one of your top priorities is securing impactful training for yourself and your folks, or helping those in need, I can help.
The Performance Enhancing Feedback course was included in the Leadership Development Program of almost every company in which I worked.
The Interviewing online course and Interviewing Book are perfect gifts to help someone prepare BEFORE the economy opens and hiring begins.
Many of you participated in these programs or sent others to them – and remember their impact.
The online courses are enhanced versions of the classes I have taught for many years. They are discounted 25% for a limited time.
Click on the links and check things out for yourself or a friend.
Both online courses are discounted until 4.30.21
Use the coupon code NEWJOB25 to receive your 25% discount on the Interviewing Online Course.
Use the coupon code FEEDBACK25 to receive your 25% discount on the Feedback Online Course.
Please share this email with your managers, employee development coordinators, HR business reps, training directors, and friends who have lost a job.
Thank you in advance for supporting these offerings, and I wish you well in 2021.
Craig